Your multi-award winning technology partner.
Welcome to Timeless IMS.
Where customer service comes first.
Our Awards and nominations
Our Breach Prevention Platform
Your Employee Secure Score (EES) provides your organisation with insight into their cybersecurity defences by training employees and assessing their risk in responding to cybersecurity threats. Receive weekly emails and training videos to improve your employees' response to phishing campaigns and malicious links.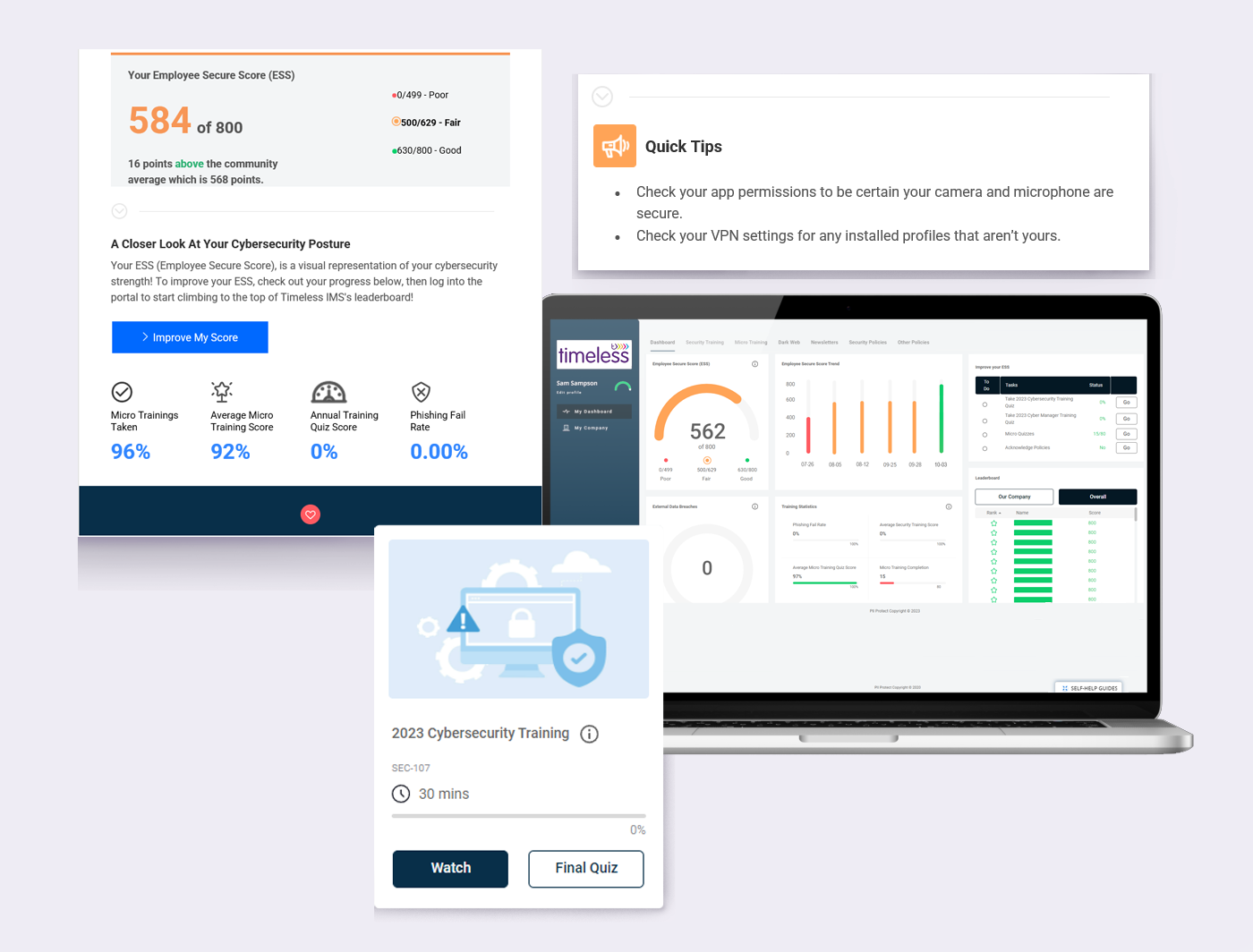 Want to learn more about our services?
Get in touch today, our consultants would love to hear from you.