In this article, Timeless IMS want to share the services we provide to cater for secure, monitored home and office working environments
Always being connected is vital to most modern businesses.
We say most but you could strongly argue every modern business needs to be online all the time! 
At Timeless IMS, we use our Blueprint technology roadmap for all our clients.  
The first 'rung on the ladder' in our Cloud and Connectivity services, which we sell under IMS Cloud. 
We recognise that to provide effective, proactive, and efficient services our clients must adopt our IMS Cloud Services. 
As part of our service offering, we provide secure, dedicated wired and wireless connectivity to offices, home offices, home workers. All support hybrid working from home models. 
Yes, working from home or a remote office is now commonplace within businesses and most companies have had to adjust to cater for some employees to work from another site permanently or in a hybrid fashion. With the ongoing uncertainty of the pandemic and office workers now working in a hybrid way with most working from home and preferring to over going into the office.  
As a dedicated Managed Technology Provider, Timeless IMS are fully focused on being proactive to our managed clients. That is why we have developed products such as our IMS Cloud – Cellular Ethernet, TIA Fibre FTTP and TIA WiFi. With these services in place were able to offer ingenious solutions to cater for secure, monitored home working environments, such as our secure CCTV (Closed Circuit Television) service and our Business Grade Internet services for poor connectivity areas.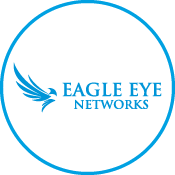 CCTV – Eagle Eye Networks will provide users with the highest image quality possible. They use a cyber secure cloud, and a video surveillance solution with notification alerts and easy installation.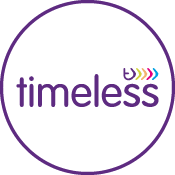 Broadband – Cloudcell EQ from Cloudcell Technologies use cellular and hybrid broadband solutions to ensure you stay connected anytime anywhere.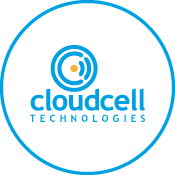 Support – With our packages, Timeless IMS will be your personal IT Support line for start-ups, remote workers and small to medium businesses. We provide scam support, back up for precious assets and fully managed antivirus.
To find out more about how we can help you and your business become more proactive and prevent these types of issues from happening contact us at sales@timelessims.co.uk or call us on 0800 3282852. 
Your business growth. Accelerated by technology.
Timeless IMS - Your Outsourced IT Director
We help teams and individuals work more productively with technology by providing tailored intelligent managed solutions in four key areas of technology: Cloud, Security, People and Intelligence. We offer bespoke technology solution consultancy, design, procurement, implementation and ongoing managed support 24/7.